RFID-enabled medical cabinets, known as "Smart Cabinets", are an integral part of a smart hospital's ecosystem. They are becoming popular among healthcare facilities because they optimize workflow, increase patient safety, and reduce cost. They accomplish this through various means, such as inventory and consignment stock management, tracking high value medical devices, and secure access to pharmaceuticals.
Continue >>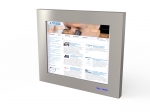 The IPC-1600 industrial PC has been developed for manufacturers, industrial plants, factories. It can be used for production management, process monitoring and control purposes. The PC has IP65-rated, stainless steel case; it is able to operate in harsh, humid environmental conditions. 
Continue >>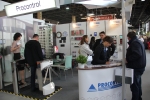 Thank you for meeting us at the Construma exhibition!
As the most successful exhibition of the recent years of the HUNGEXPO, CONSTRUMA had about 60.000 visitors on more than 20.000 m2, with almost 700 exhibitors from 17 countries.
Visitors at the Procontrol stand could try our turnstiles, access control terminals, and the popular intelligent key and value storage cabinets.
Did you miss the exhibition? Come and check our products on Procontrol's youtube channel.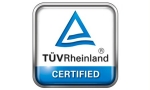 The radio fire alarm system developed by Procontrol Electronics Ltd. containing the 1121 WDB wireless smoke detector electronics, 1124 WS wireless sounder, 1124 WIO wireless I/O module and the 1122 WMC wireless manual call point has successfully acquired the product certification.
The "constancy of performance" and the "factory production control" audits were performed by the TÜV InterCert Ltd. in 2015.  
Distributor of the complete fire alarm system is the Pentolt Ltd. Details on the complete system are available at http://fireless.eu/.
Continue >>